This Grenade ejects four separate sub munitions on firing. Sub munitions will scatter over while emitting smoke and neutralize comparatively larger area than conventional unibody T S Grenade. Chances of throw back on law enforcement agencies are also further reduced.
Technical Specification
Launching Method
Thrown by hand
Irritant Chemical
CS
Smoke emission time
20 ± 5 Sec
Grenade Body
Plastic
Range
Hand thrown-35+ 10 mtrs
Shelf life
Operational – 03 Years

For training purpose –04 years

(Total life – 07 years)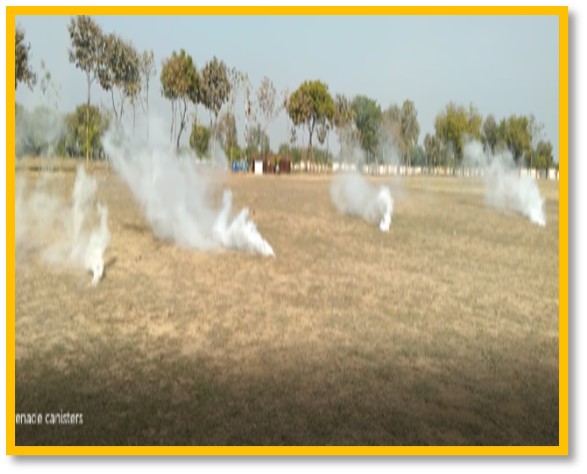 Utility
Launches multiple smoke emission sources, covering larger area.
Very effective in short range engagement.
Random fall of sub-munitions restricts scope of throwback on law enforcing agencies.
Advantage
Easy to launch.
Covers large open spaces by simultaneously creating multiple smoke emission points.
Can be used in all weather conditions.
Designed for outdoor application.
Note
Not to be used in closed space.